.: Latest News :.
.: Archive News :. July . August . Sept/Oct/Nov 2002 :.
:: 31.07.02 : Album Due Out In September
According to Amazon, Rhianna's debut album 'Rhianna' will be released on Monday 16th Septmber. This will feature the Top 20 hit 'Oh Baby', 'Runaway', 'The Moon Is Blue' and the brand new single 'Word Love', due out on the 26th August.

:: 30.07.02 : Jools Holland Interview (www.bbc.co.uk/later)
Whilst we're all waiting for more info on the release of 'Word Love', here's an archive interview with Leigh & Rhianna before their appearance on BBC's 'Later With Jools Holland' which was recorded in April 2000.
:: 29.07.02 : LSK Videos Feat. Rhianna
As you already know, Rhianna used to perform vocals for her brother LSK. She toured with him all over the UK with gigs at the Shephard's Bush Empire and Glastonbury. If you visit his site @ www.lskonline.com, in the lyrics, sound and vision section, you will find the videos for 'The Biggest Fool', 'Hate Or Love' and 'Roots', which all feature Rhianna. Check it our now >>

:: 26.07.02 : Appearance @ Urban Music Seminar (www.urbanmusicseminar.co.uk)
Rhianna, MC Harvey, Shy FX, Adam F and DJ Hype are to appear at this year's Urban Music Seminar, due to take place at London's Royal Festival Hall on September 7th & 8th. Ms Dynamite and Time Westwood are set to speak at the the seminar, which is the only event of its kind to bring the movers and shakers of the UK urban music scene together, to help tell young people how they might break into the music business. More than 15,000 aspiring artists are expected to listen to topical seminars with records and PR companies and accountants.

:: 25.07.02 : 'Word Love' Video Shoot
As the UK gets ready for the brand new single from Rhianna, follow up to 'Oh Baby', the Official site has posted up some photos from the video shoot of 'Word Love'.
:: 24.07.02 : Summer Roadshow Photos
Over the past few weeks Rhianna has been playing all over the UK, including performances at the Summer of XS and Feel The Noise roadshows. Below are some photos taken from these events. Click the thumbnails to enlarge.






Check out the gallery for more!
:: 23.07.02 : Exclusive Rhianna T-Shirts!
The official site is giving away 500 exclusive limited edition Rhianna t-shirts, as part of the promotion for the new single 'Word Love'! A brand new photo of Rhianna is also featured (as below) on the site's new pop-up window, could this be the cover of the new single?!

:: 20.07.02 : Brand New UK F@nsite!
As I am a big fan of Rhianna I have decided to put together a site for her and her fans. Here you will find all the up to date news and gossip from the singer plus loads more, but as I only know what's going on from the press and radio, I'd like to ask you, the fans, for help :) If you have any information to do with Rhianna and her music that isn't already here and may be of interest to other fans, then please email me and let me know :) webmaster@rhiannamusic.cjb.net

You can also join other Rhianna fans in the forum, where you can chat about anything you want, add links to anything you want and basically have a bit of fun! Let me know what you think of my site, in the guestbook section :)

:: 16.07.02 : 'Word Love' Due Out 26th August
The follow up single to Rhianna's top 20 hit 'Oh Baby' will be 'Word Love', due for release on the 26th August. This will face competition from Ms Dynamite, Tweet, Pink, Anastacia, Nickelback and the Tweenies, who also release their songs on the same day! Rhianna has already filmed the video and left a message on her official message board stating 'The video was absolutley exhausting, a lot of boogying and jumping around. The costumes are worth waiting for on their own. You should see it on the tv in about three weeks. Can't wait to see it myself'. The single will be released on 2 CDs and DVD, featuring mixes by 'Jay', 'Pound Boys' and '4Hero'.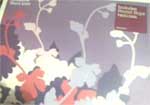 Promo Copy of 'Word Love' 12"
:: 14.07.02. Live Gig @ The Jazz Cafe Announced!
Rhianna will be performing a headline gig at the Jazz Cafe in London on 12th August, tickets cost £8.00 if you pre-book them, and £10.00 if you pay on the door. Click here to buy your tickets now!!

:: 11.07.02 : Rhianna 2 Support Beverley Knight
Fantastic news!! It has been announced that Rhianna will be supporting Beverley Knight on her UK tour later this year! The tour dates in December 2002 are as follows:
| | |
| --- | --- |
| Sunday 1st :: | Bristol Academy |
| Monday 2nd :: | Norwich UEA |
| Tuesday 3rd :: | Cambridge Corn Exchange |
| Thursday 5th :: | Glasgow Barrowland |
| Friday 6th :: | Carlisle Sands Centre |
| Saturday 7th :: | Liverpool Royal Court |
| Monday 9th :: | Manchester Academy |
| Wednesday 11th :: | Derby Assembly Rooms |
| Thursday 12th :: | Wolverhampton Civic Hall |
| Friday 13th :: | Brighton Dome |
| Sunday 15th :: | Southampton Guildhall |
| Monday 16th :: | London Hammersmith Apollo |
Tickets are available from all usual outlets (Credit Card Hotlines 0871 2200260 24hrs (0207) 287 0932/ (0115) 912 9000and cost £16.00 everywhere except London where they cost £17.50. Tickets also available online at www.gigsandtours.com, except for Glasgow (0870 169 0100) www.scotland.ticketmaster.co.uk